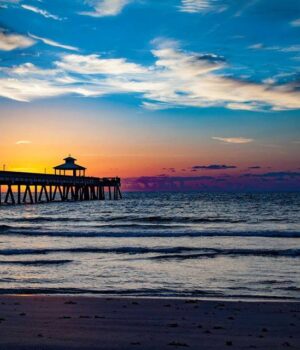 Deerfield-News. com-Deerfield Beach, Fl-From the city of Deerfield Beach.
2021 Inaugural Juneteenth Parade
DEERFIELD BEACH, FL – The African American Heritage Board along with the City of Deerfield Beach would like to invite you to join us for our Inaugural Juneteenth Parade presented by JM Family Enterprise Inc. on Saturday, June 19th, 2021. The parade will line up at Pioneer Park (217 NE 5th Ave) at 10:30 AM and it will begin at 12:00 PM. If you or someone you know is interested in participating in our parade please fill out a parade application that can be found at
dfb.city/Juneteenth
and submit it to dfbspecialevents@deerfield-beach.com by 5:00 PM on Monday. June 14th, 2021.
Please note; the parade will follow the route listed below beginning at 12:00 PM and ending at approximately 2:00 PM resulting in the closure of roads:
Parade will go East on Eller Street to US-1 and make a right, south for 0.4 miles and turn right onto E Hillsboro Blvd for 1.1 miles then turn left onto SW 3rd Ave/SW Martin Luther King, Jr. Ave for 0.2 miles, head west on SW 2nd street, ending at the Oveta McKeithen Recreational Complex, Football Fields (445 SW 2nd Street).
Following the parade, we will host a Juneteenth festival at Oveta McKeithen Recreational Complex (445 SW 2nd St.). Come join the fun and celebrate this historical holiday with a Black History Mobile Museum, parade, rib competition, car show, live entertainment and much more! No pre-registration is required for the festival.
For additional information or if you would like to participate please visit
www.dfb.city/juneteenth
, email dfbspecialevents@deerfield-beach.com or call the Community Events and Outreach Division at 954-480-4429.
Public Affairs & Marketing
Deerfield Beach, FL 33441