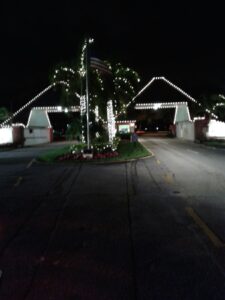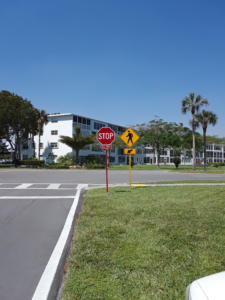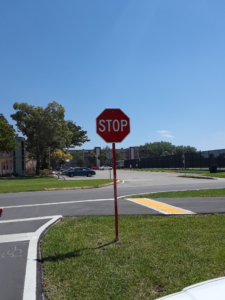 Deerfield-News. com-Deerfield Beach, Fl-While there are many places in Deerfield Beach that could use more and better traffic enforcement for 42 years Century Village had none. Some believe that has lead to complacency of village drivers. All you have to do is drive in Century Village and you will see stop signs are optional. Speed limits some as low as 15 MPH are ignored by many. Century Village also could use enforcement at nighttime, many Century Village drivers would do the community a favor by not driving at night. This week BSO has stepped up their game. Patrol units have been spotted all day long for the last two days. Hopefully, BSO will keep at it.
Sometimes a friend or family member should step in and take away the keys as I did with my dad many years ago. The fact is some elderly should not be driving day or night. As we have written about many times there is no mechanism for relatives or friends to get drivers that should not be driving off the road,only taking their keys away.
Getting back to the rest of the city Hillsboro or" Hellsboro" Boulevard at times seems like a drag strip, Military and Tenth Street both ou west and eat also have issues.
Original story-3-16-2018
Deerfield Beach Century Village After Forty Two Years To Get BSO Road Patrol And Traffic Enforcement
Deerfield-News.com-Deerfield Beach, Fl-The cities largest and maybe the most dangerous of all developments to drive in will finally be getting police enforcement of traffic laws. Century Village East home of 8500 condominium units is private property and a gated community, from its inception in 1976 the Deerfield Beach Police and subsequently BSO never could make traffic enforcement patrols. Aside from what I remember the Villages residents had never requested it.
Apparently now they have and have to bring all of the signage and crosswalks and other roadworks to the statutory requirements so BSO can patrol. Which explains why in the last several months extensive signage and crosswalks and walking paths have been installed. All of which including the change in the proper height of the street signs hopefully will help and save accidents and injuries from happening.!
The residents of CVE many of whom are elderly and some of whom should not be driving at all cause its share of unique driving challenges. The fact that there will finally be authority for the authorities to enforce the traffic laws of Florida is a good thing for all!
From BSO about our Public Records Request.
Also, there aren't any documents related to the Century Village enforcement. Our duty is to enforce the applicable traffic laws once signage is in place and other criteria is met.
I hope this helps,
Joy Oglesby
Public Information Officer