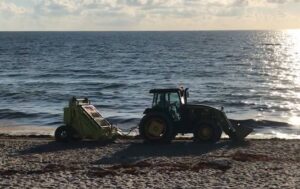 Deerfield-News. com-Deerfield Beach, Fl The City of Deerfield Beach has issues at the beach. Yesterday's post on the dirty and disgusting bathrooms is one of a few issues residents contact us about.
The number one issue is still the beach itself and the litter that is left on it and then pulverized by the raking system.
Each time we post on this subject folks come to the defense of the city employees who work the beach. The issue is not the employees but the tools and equipment they are given. Deerfield Beach has known for some time the raking system they use probably does more harm than good The system pulverizes and redeposits many items including ground-up cigarette butts and other items littered in the sand. Take a walk on the beach from north to south you will see the sand needs help.
Residents and visitors alike could and should do their part by not littering and picking up litter when they see it. The city runs clean the beach days more frequently than they should have to, it is a vain attempt to rectify a situation that needs more attention.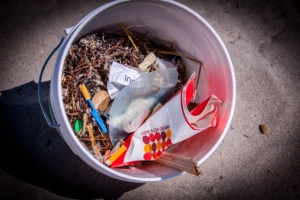 Trash picked up from the beach during a clean the beach day.
The issue of dirty and disgusting bathrooms. In a city that spends fortunes on items, many consider not to be a priority. The city lacks spending and maintaining the restrooms at the beach. How much would it cost to have the staff or whoever is in charge of the restrooms clean them and keep them well stocked with supplies? Toilet paper, paper towels, and soap are not too much to ask for during a pandemic.
A BATHROOM THAT A PERSON COULD USE WITHOUT FEELING GROSSED OUT WOULD BE NICE.
At a time when hygiene should be a top priority for public safety, the city gets an F.
The city must make sanitary restrooms a priority at Deerfield Beach, for both residents and tourists alike.