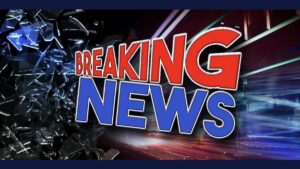 Deerfield-News. com-Deerfield Beach, Fl-We sent the city of Deerfield Beach our post below and asked if they could issue a statement, this is the statement
Deerfield-News.com has contacted BSO with public records requests as well asking them for any comments on the transfer of Sgt. Patten. As of this post, we have not received a response from BSO. We will update when /if we receive a statement.
FROM- CITY OF DEERFIELD BEACH
"Recently, the Broward Sheriff's Office transferred three law enforcement personnel from the Deerfield Beach district. All three were a BSO command decision and the contractual right of BSO per the terms and conditions of the agreements BSO has with their contract cities, which include Deerfield Beach. Transfers are not uncommon, and BSO command staff will transfer personnel to meet their overall needs from time to time. One of these transfers was Sgt. Matt Patten. It has been falsely reported that the City Manager requested this transfer. For the City Manager to request a transfer, he must follow a specific documented process. To-date that has not happened; because this was BSO decision. "
Rebecca Medina Stewart
Director of Public Affairs and Marketing
150 NE 2nd Avenue
Deerfield Beach, FL 33441
954.480.4430/ 4232
Post from Facebook-Questioning the transfer of Sgt.Patten of BSO
From: news@deerfield-news.com <news@deerfield-news.com>
Sent: Tuesday, December 1, 2020 7:39 PM
To: Bill Ganz <bganz@deerfield-beach.com>
Cc: Rebecca Medina <rmedina@deerfield-beach.com>
Subject: Sgt Patten BSO
Good evening Mayor Ganz.
Can you provide us with a statement about this incident?
Thanks,
Howie
Deerfield News. com-Deerfield Beach, Fl-A Facebook post alleges City Manager David Santucci had words with a BSO Sergeant who spoke as a resident at a City Hall meeting about flooding and then gets transferred.
Derfield-News.com has just been made aware of this via the post. We have requested any public records from BSO on this transfer and of Sgt. Patten's history with BSO. We have contacted  Mayor Ganz and City Director Of communications Rebecca Medina Stewart for comment by the city on this serious matter.
From Facebook Group Over The Bridge-The Cove
Neighbors,
On 11/7/2020, tropical storm Eta caused devastating flood damage into homes on SE 8th Ave between 3rd and 5th following an unprecedented amount of rain in the preceding month.
On 11/17/2020, the city of Deerfield held a hearing, open to the public, to present the City's long term storm drainage program and to allow citizens of Deerfield to voice their concerns and respond to the plan.
90% of the citizens that spoke out at the meeting had substantial damage to their homes and or had a near miss on being affected by the flooding. Obviously, the common concern was what the City's plan was to eliminate any future flooding.
One of the concerned citizens that spoke on behalf of our city and neighbors was Matt Patten, who has a 34 year law enforcement career, including 17 of those years serving Deerfield Beach. That night, however he was speaking as one of the concerned citizen residents in our area not as a public servant. He has lived in Deerfield Beach for more than 3 decades and came in plain clothes to speak to the increased flooding to his residence, as many others from SE 8th Ave did that evening.
During the meeting, City Manager Santucci could be heard referring to Matt as "Sergeant Patten" and Matt quickly corrected him that he was present as Mr. Patten, a concerned resident.
Mr. Santucci also was witnessed confronting Mr. Patten outside following the meeting, in a way that was described as "inappropriate" towards Mr. Patten by witnesses.
A few days after Matt received word from his superiors that he was being transferred out to another community.He has been told that Mr. Santucci exercised a clause in the city's contract with BSO to transfer a limited number deputies per year without cause. This clause hasn't been exercised for years.
Sergeant Patten has served our city with distinction since being transferred to Deerfield Beach. He was honored as Supervisor of the Year in 2019 by the Deerfield Beach district. He has trained numerous new sergeants as they have come into the district. He loves his community and is proud to serve it.
The Mayor and multiple city council men have stated they were unaware of this demand made by Mr. Santucci.
Do we feel comfortable living in a community that allows an unelected official to impose retribution onto a distinguished public servant for appearing at a public hearing requesting comments from citizens? And doing so without input from our elected representatives? Does this sound like suppression to you?
There is still time to prevent a public servant who lives in our community from being transferred against his will to another community.
Please reach out to the mayor, your city council representative and copy Mr. Santucci and let your opinion on this matter be known. The men that Sargent Patten work with do not want to lose his leadership in our community and we don't need to weaken our ability to protect our homes and property over a city managers hurt feelings.
Send emails to :
Web.citymgr@deerfield-beach.com
954-480-4263
This one is for the Mayor and all commissioners
Web.commission@deerfield-beach.com
Mayors phone is
954-816-1936