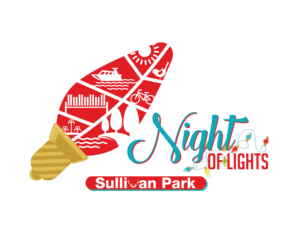 Deerfield-News. com-Deerfield Beach, Fl-From the City of Deerfield Beach.
Night of Lights at Sullivan Park previously Ocean Way Holiday
Ocean Way Holiday temporarily moved to Sullivan Park and renamed for this year only to Night of Lights due to COVID-19.
Join us for the our Annual Deerfield Beach Night of Light at Sullivan Park Celebration presented by the Deerfield Beach Community Redevelopment Agency, Saturday, December 5th, at the Sullivan Park parking lot. Festivities will begin at 5:00 PM and run until 9:00 PM. Register to be apart of our holiday event that will be a fun, family night out that will offer a photo opportunity with Santa in a Snow Globe, Stilt Walkers, carolers, a family holiday show and ending with a lighting ceremony!
When:
Saturday, December 5th
Where:
Sullivan Park, 1633 Riverview Rd
Time:
5:00 PM – 9:00 PM
Fee:
Free; must pre-register
Register Here:
dfb.city/registration; click on activities tab and continue to Night of Lights event

Registration opens for residents only on November 20th; proof of residency is required
EVENT ACTIVITIES
Holiday Character Show ~ Photo with Santa ~ Giant Snow Globe ~ Stilt Walkers
| Holiday Show Times | Description |
| --- | --- |
| 5:00 PM – 5:30 PM | Check-in for 1st Show |
| 5:30 PM – 6:00 PM | 1st Show |
| 6:00 PM – 6:30 PM | Check-in for 1st Show |
| 6:30 PM – 7:00 PM | 2nd Show |
| 7:00 PM – 7:30 PM | Check-in for 1st Show |
| 7:30 PM – 8:00 PM | 3rd Show |
| 8:00 PM – 8:30 PM | Check-in for 1st Show |
| 8:30 PM – 9:00 PM | 4th Show |
EVENT MODIFICATIONS
ZMC Entertainment to host four (4) 20 minute holiday shows from 5:30 PM – 9:00 PM on our Showmobile at Sullivan Park within the parking lot for (100) Guests per showing.
Advance pre-registration for this portion of the event is mandatory. Staff will not be registering Guests the day of for our Holiday show.
Shows will be available for residents beginning November 20th. If spots are still available on November 30th, non-residents interested in viewing the show will be given the chance to register. The show will be free for all Guests.
All registered Guests will have to sign a waiver for all persons attending prior to arriving on event day.
Guests may bring their own food and/or drinks. No alcoholic beverages will be allowed at the event.
All participants must park in the Cove Shopping Center parking lot. The City will block off spaces within the Cove Shopping Center parking lot to reserve spaces for the registered guests.
All spectators should arrive 20 – 30 minutes prior to their show time to check in with authorized staff at their designated time to have their temperature checked and to receive their viewing space number.
Staff members will also ask the participants the COVID-19 screening questions. Anyone that has a temperature of 100.4° or fails the screening questions will be denied entry. Once cleared the Guests will be given access to our event.
Guests will be required to use proper PPE, including wearing face coverings while at the Holiday event.
Hand sanitizers will be given to all Guests at check-in and dispensers will be placed throughout the event.
All participants at Holiday event must make every effort to adhere to social distancing guidelines.
Guests must avoid handshaking and fist bumps.
Face Masks
Staff, vendors and Guests that enters Sullivan Park will be required to properly wear masks at all times, if they don't have a mask one will be provided to them.
Covid-19 Procedures
To ensure the safety of the event Guests, staff, and everyone involved with the event, these procedures listed are necessary.
If an event participant is showing symptoms of the Covid-19 virus before the event, they must provide a doctor's note and be free of fever and symptoms for a minimum of 72 hours before the event in order to participate in the event.
If an event participant shows symptoms of the Covid-19 Virus while at event, they will be asked to leave the Park with their group.
Sponsorship Opportunities
Please call 954-480-4429 if you or your business is interested in sponsoring our Night of Lights at Sullivan Park event.