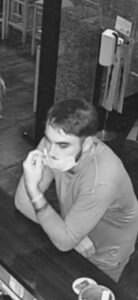 Deerfield-News.com-Deerfield Beach, Fl-Boca Raton restaurant Kanpai turned to Facebook yesterday for help after a case of dining and dashing. Seems there are 9 participants in the caper this is the most recent post from Kanpai on Facebook .
Deerfield-News.com did contact Boca Police and Public Information Officer Mark Economou emailed us the report and the following statement."Here is the report…no action on our part…Kanpai did post the pics of the people involved and the following statement on FB that everything has been resolved."
Kanpai Thank you to everyone that has reached out with help and kind words. Your support means the ? to our team, especially during these extraordinary circumstances.
We had identified all 9 people involved in this incident before noon but we wanted to give them all an opportunity to come forward and rectify their wrong before we took action. Only one person reached out to try to make amends before the time limit. As time progressed, the others involved reached out with semi-apologies and we informed them to come to Kanpai at 5pm together to pay their bill, reimbursements for rewards, an additional $50 for each of the 4 servers that were working yesterday, and a public written apology. They arrived with their parents and continued to disrespect and threaten our staff and make up lies to cover up their actions. When the police arrived, we were given 2 options: to press charges and we will most likely not get any money back or for them to pay the original $477 tab with an 18% gratuity. We have chosen the second option and decided not to pursue this anymore.
Once again, we want to thank everyone for taking your time to send us messages and words of encouragement. I hope these people learned their lesson and I wish them clarity and reflection.
Also, we want to give a big shout out to Boca Raton Police Services Department for handling this situation to the best of their ability! ??