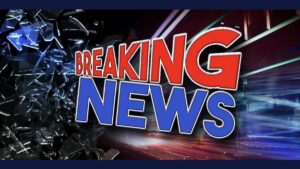 Deerfield-News.com-Deerfield Beach,Fl-From BSO-
PASSENGER DIES AFTER VEHICLE CRASHES
PIO Number:20-5-2
BSO Case Number:11-2005-000667
Date:May 3, 2020
Time:3:15 a.m
Jurisdiction:Pompano Beach
Place of Occurrence:1000 block of West Sample Road, Pompano Beach
Driver:Clifford Skidmore, 49, male, 9/9/1970, 5050 Wiles Road, Apt. #18, Coconut Creek
Passenger:
Corey Clayton, 31, male, 4/18/1989, 630 N.E. 40th St., Deerfield Beach (DECEASED)
Description of Incident:
Broward Sheriff's Office traffic homicide detectives are investigating a fatal single-vehicle crash which occurred Sunday morning at the 1000 block of West Sample Road in Pompano Beach.
Just after 3 a.m. May 3, Clifford Skidmore was traveling eastbound in a 2015 Chevrolet Silverado truck on West Sample Road when his vehicle drifted off the roadway in a southeasterly direction.
The Silverado continued to drift, driving over the raised curb and through a grass swale, before striking a large traffic control signal pole.
Pompano Beach Fire Rescue responded and transported Skidmore to Broward Health North for injuries that were not life-threatening. The passenger, Corey Clayton, was pronounced deceased on scene.
The investigation is ongoing.
INVESTIGATORS:
Dets. Wiley & Williams, THI
Sgt. Hager, THI; PBFR; Pompano District
THIS REPORT BY:
Sergeant Donald Prichard/PIO-Sworn
5/4/2020 1645