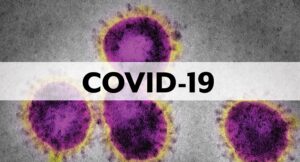 Deerfield-news.com-Deerfield Beach,Fl-Latest from the Centers for Disease Control
COVID-19: U.S. at a Glance*†
Total cases: 140,904
Total deaths: 2,405
Jurisdictions reporting cases: 55 (50 states, District of Columbia, Puerto Rico, Guam, Northern Marianas, and US Virgin Islands)
* Data include both confirmed and presumptive positive cases of COVID-19 reported to CDC or tested at CDC since January 21, 2020, with the exception of testing results for persons repatriated to the United States from Wuhan, China and Japan. State and local public health departments are now testing and publicly reporting their cases. In the event of a discrepancy between CDC cases and cases reported by state and local public health officials, data reported by states should be considered the most up to date.
† Numbers updated Saturday and Sunday are not confirmed by state and territorial health departments. These numbers will be modified when numbers are updated on Monday.
What you need to know now about COVID-19 in Florida
Adults 65 and older and those with underlying medical conditions like heart disease, diabetes and lung disease are more likely to develop serious illness. Here's what you can do right now.
How do I prevent and prepare for COVID-19?
What do I do if I think I was exposed to COVID-19?
What do I do if I'm sick?
Current Situation in Florida
Updated as of Mon 3/30/2020 06:02 PM ET
Positive Cases of COVID-19 in Florida
5489
Confirmed Cases in Florida Residents
215
Cases in Non-Florida Residents
5704
Total Cases Overview
Confirmed Cases in Florida Residents
| Total | 5489 |
| --- | --- |
| Confirmed by DOH | 880 |
| Tested by private labs | 4609 |
Characteristics of Florida Resident Cases
| | |
| --- | --- |
| Diagnosed & isolated out of state* | 9 |
| Deaths | 71 |
Cases in Non-Florida Residents
Total Cases Overview
| Total | 5704 |
| --- | --- |
| Traveled | 646 |
| Contact with confirmed case | 832 |
| Travel & contact with confirmed case | 418 |
| Under Investigation | 3593 |