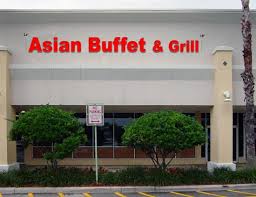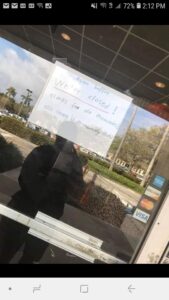 Photo- Joceyln Mightymouse Brown
Deerfield-News.com-Deerfield Beach, Fl-The most inspected and closed Deerfield Beach restaurant Asian Buffet and Grill have closed. A sign in their window indicates they are shutting down. As many readers know this establishment was always at the top of Dirty In Deerfield's closed down list. The volume of inspections this place failed and in many cases that lead to closure was extremely high and dangerous to consumers. While we wrote there is no mechanism in place to close restaurants that habitually fail inspections and have to be temporarily closed this needs to be reviewed and revised by the DBPR and Florida.
The time has come to post the most recent inspections done by the state in the window or front counter of every eatery where consumers can see them.