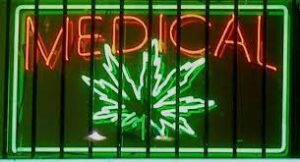 Deerfield-News.com-Deerfield Beach, Fl-While some leading cannabis industry financial experts have declared the "Green Rush" in Florida over, nothing seems farther from the truth. Counties and cities across the state are issuing permits to open more medical cannabis dispensaries than before.  Recreational cannabis seems like it will make the ballot next year and allow Floridians to vote on it as well. In our talking with those in the cannabis industry their biggest complaint is Florida's vertical integration. The fact that the grower is responsible from seed to sale and this has caused some supply issues with the newly added sale of smokeable marijuana since March. Flowers, as they are called, can be in short supply and retailers can not trade supply amongst themselves or bring in from their out of state operations.
The following information was received from the city of Deerfield Beach. The following medical cannabis companies will be opening retail dispensaries in Deerfield Beach.
Liberty Health Services will open at 3246 West Hillsboro Boulevard.
MedMen will open  at 2009 NE 2nd Street.
The Source Green Growth Brands will open at 1299 South Military Trail.
Surterra will open at 697 South Federal Highway.
Knox Services will open at 622 South Federal Highway.
Plants Of Ruskin will open at 953 South Federal Highway.
As we posted recently on the five existing dispensaries we found them to be like a doctor's office in the waiting area and a high-end jewelry store in the showroom. We saw no loitering or other types of problems inside or outside of any Deerfield Beach dispensary. We know some other local bloggers have taken a strict position and they think Deerfield Beach is being overrun with problems as dispensaries opened, we have not seen that.  Our recent checks of BSO reports do not indicate that either in fact, I have seen none. Now that is not to say there will not be an occasional problem all retail stores in the city have had unruly customers or shoplifters. Certainly, Deerfield Beach has some local bars that have had fights and shootouts which are a greater risk to the public. These medical cannabis stores employ people, pay taxes and licensing fees. All of the above-mentioned businesses have received the needed approval from Deerfield Beach to open.