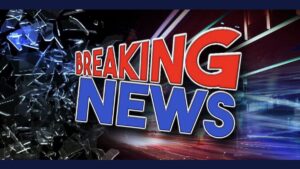 Deerfield-News.com-Deerfield Beach,Fl-From BSO-
UNIDENTIFIED WOMAN ON SCOOTER DIES IN CAR CRASH
BSO Case Number:

10-1912-001307
Jurisdiction:

Deerfield Beach
Place of Occurrence:

750 N.E. 48th St., Deerfield Beach
Vehicle 1:

Brandon Butler, 37, male, 9/8/82, 3603 Asperwood Circle, Coconut Creek
Vehicle 2:

Giuseppe Daal, 53, male, 4/7/66, Deerfield Beach (DRIVER)
Unidentified female (DECEASED)
Broward Sheriff's Office traffic homicide detectives are investigating a car crash that left an unidentified passenger on a scooter dead early Sunday morning.
At approximately 1:25 a.m. Dec. 8, Giuseppe Daal and an unidentified female passenger were on a scooter traveling westbound on Northeast 48th Street in the left thru lane, approaching the 700 block, in Deerfield Beach. Brandon Butler, who was driving in a car behind Daal, did not observe the scooter and collided with the rear of the vehicle.
As a result of the impact, Daal and the unidentified passenger were ejected from the scooter, and the scooter was projected into the eastbound lanes.
Broward Sheriff Fire Rescue transported both occupants to Broward Health North where the unidentified female was pronounced dead. Daal sustained life-threatening injuries and remains in the intensive care unit. Butler did not sustain any injuries and remained on scene.
INVESTIGATORS:
Dets. Wiley & Strazalkowski, THI
Sgt. Hager, THI
Deerfield Beach
BSFR
THIS REPORT BY:
Robyn Hankerson/PIO
12/10/19  1420