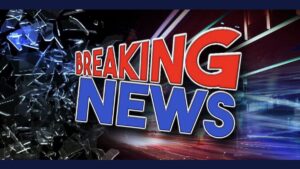 Deerfield-News.com-Deerfield Beach, Fl-Reader reports an accident on 48th Street car vs moped with one dead. We have contacted BSO for details and confirmation and will update as soon as we receive it.
Update-12.35 pm- from BSO Public Information Officer Robyn Hankerson- At approximately 1:29 a.m, BSO Regional Communications received a call regarding a collision in which a vehicle struck a moped in the 400 block of N.E. 48th Street in Deerfield Beach. Broward Sheriff Fire Rescue transported an adult male and female, who were on the moped at the time of the incident, to Broward Health North where the female was pronounced dead. The male sustained life-threatening injuries. The vehicle was disabled about a quarter of a mile from the scene of the incident. BSO detectives were able to speak with the driver in regards to the incident. The driver did not sustain injuries as a result of the crash. BSO traffic homicide detectives are investigating.
REPOSTED FROM OUR FACEBOOK GROUP BY READER-
VIDEO WPLG Reporter-Madelaine Wright
BREAKING NEWS- Madeleine Wright
One woman is dead and one man is seriously hurt after a black Holden sedan struck them while they were riding their moped on NE 48th St. near Helwig Terrace in Deerfield Beach. This is video of crews loading the moped onto a flatbed to be towed away.
One woman is dead and one man is seriously hurt after a black Holden sedan struck them while they were riding their moped on NE 48th St. near Helwig Terrace in Deerfield Beach. This is video of crews loading the moped onto a flatbed to be towed away.

Posted by Madeleine Wright on Sunday, December 8, 2019