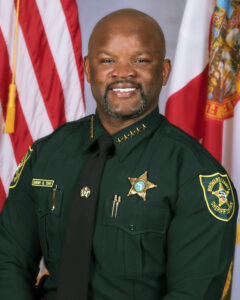 Deerfield-News.com-Deerfield Beach,Fl-From BSO-
DEERFIELD BEACH SHOOTING LEAVES ONE DEAD
BSO Case Number: 10-1907-002574
Jurisdiction: Deerfield Beach
Place of Occurrence: 175 S.W. Third St., Deerfield Beach
Victim(s): Laquan Miller, 26, male, 8/22/92, no permanent address (DECEASED)
Broward Sheriff's Office investigators are searching a Deerfield Beach neighborhood looking for clues into the Tuesday night shooting that left one man dead.
Just after 9 p.m. July 16, BSO Regional Communications received a call of a shooting at 175 S.W. Third St. in Deerfield Beach. Responding deputies found a man lying on the ground in front of the home suffering from numerous gunshot wounds.
Broward Sheriff Fire Rescue responded and pronounced the victim, Laquan Miller, 26, dead at the scene.
Detectives are asking anyone who witnessed the shooting or who has any information regarding the incident to contact BSO Homicide Detective Kevin Nitsch at 954-321-4876. If you wish to remain anonymous, contact Broward Crime Stoppers at 954-493-TIPS (8477) or online at browardcrimestoppers.org. Anonymous tips that lead to an arrest are eligible for a reward of up to $3,000.
INVESTIGATORS:
Dets. Nitsch & Dyer, CID Homicide
Deerfield Beach; BSFR
THIS REPORT BY:
Keyla Concepción/PIO
7/18/19        1130