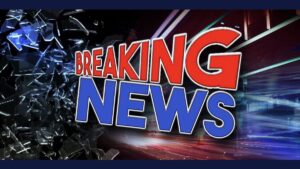 Deerfield-News.com-Deerfield Beach, Fl-From BSO-
BSO TRAFFIC HOMICIDE DETECTIVES INVESTIGATE FATAL HIT-AND-RUN
BSO Case Number: 10-1906-001700
Jurisdiction: Deerfield Beach
Place of Occurrence: 4300 block of Northwest Ave., Deerfield Beach
Victim(s): Hedelmiro Diaz-Zelaya, 54, 2/15/65, male, 4334 N.W. Ninth Ave., Deerfield Beach (DECEASED)
A man was crossing the street when he was struck by a vehicle in Deerfield Beach and later died from his injuries. The driver did not stop. Broward Sheriff's Office traffic homicide detectives are investigating the hit-and-run fatality.
Shortly before 9:45 p.m. on Tuesday, June 11, the victim was crossing Northwest Ninth Avenue in the 4300 block. Detectives said Hedelmiro Diaz-Zelaya, 54, of Deerfield Beach, was walking east when he fell to the ground on the inside southbound through lane and was struck by a southbound vehicle. Detectives added that Diaz-Zelaya was not crossing the street in a designated pedestrian crosswalk. Broward Sheriff Fire Rescue transported him to Broward Health North, where he later died.
Witnesses said the vehicle continued south on Military Trail toward Sample Road and was last seen heading east toward Interstate 95. Witnesses described the vehicle as a metallic blue Nissan SUV, newer model, possibly between 2017 and 2019. THI detectives said the vehicle sustained heavy damage to the driver's side front bumper, and witnesses described the driver as a middle-aged white male.
Anyone with information on this case is asked to call BSO Traffic Homicide Detective Anthony Morales at 954-321-4844. If you wish to remain anonymous, contact Broward Crime Stoppers at 954-493-TIPS (8477) or online at browardcrimestoppers.org. Crime Stoppers tips that lead to an arrest are eligible for a reward of up to $3,000.
INVESTIGATORS:
Dets. Morales & Williams, THI
Deerfield Beach, BSFR
THIS REPORT BY:
Veda Coleman-Wright/Dir. of PIO
June 13, 2019                 1705