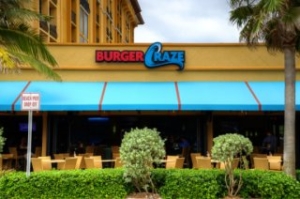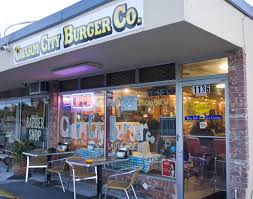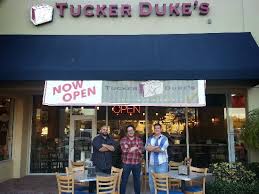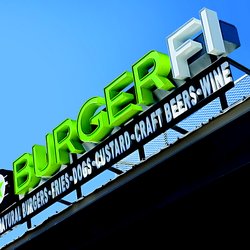 Deerfield-News.com-Deerfield Beach,Fl-These are some of the best hamburger joints in Boca Raton and Deerfield Beach,some are independents some are national chains.
Best Burgers In Boca Raton and Deerfield Beach! We may have missed your favorite  if we did let us know BestBurger@Deerfield-News.com
Deerfield Beach near the beach has quite a few choices  with both "Burger Fi" a national chain ,but based in South Florida.Some great burgers,chili fries and shakes.Friendly staff,new building clean atmosphere real close to the beach what is not to like.Burger Fi has some of the freshest burgers,fries rings and shakes we tasted.Nice American burger joint worth a visit.
On the other side of the street closer to the beach attached to Wyndham resort is "Burger Craze". Also nice clean atmosphere live music on the weekends.Great burgers and fries and a host of of other fare and the location can not be beat either.Also worth a visit next time at the beach try a weekend night when there is live music!
On Us 1 and Hillsboro we have a Five Guys not to be confused with the newly opened Five Girls in Pompano.Five Guys a successful nation wide chain that picks shopping centers as opposed to free standing buildings for it's locations.Some nice burgers and hot dogs and fries.Don't forget the peanuts.
Deerfield Beach locally owned "Charm City" also a local favorite.Great burgers,homemade fries a Deerfield hangout for locals.Maybe the busiest of all the hamburger places we visited in Deerfield.
Out west in Deerfield Beach on Powerline just south of Tenth street is Tucker Dukes.the legendary Tucker Duke Burger "No Changes Permitted" is the specialty of the house. That said all the stuff at Tucker Dukes is good they have an eclectic burger setting and a lil bit of an attitude ,but that is what made them famous in the panhandle.
Starting in Boca Raton with Shake Shack on Glades Road across from FAU.A favorite with the college kids this place is busy at peek times.Solid menu for burger,cheeseburger fries and ring and shake lovers.Worth the wait in the line for a Shake Shack burger!
Houston's located on Military trail next to the old Macaroni Grill just north of Glades road. Fire House Chili Burger available only on Saturdays.Phenomenal!
Try to come to Houston's at an off hour on Saturday or try the bar for faster seating.
For those who asked last time what were my favorites even if they are not in Deerfield or Boca in Rok Burger,Jacks and Char Hut.Let us know your favorite hamburger place send us an email.
BestBurgers@Deerfield-News.com
The above is the opinion of the publisher Deerfield-News.com let us know yours..
Updated 10/08/17