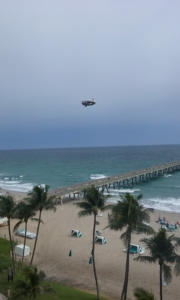 Deerfield-News.com-Deerfield Beach,Fl-Just In received email from BSO Captain Schnakenberg to Chaz Stevens Ojun Provacateur ,Blogger and Deerfield activist. Stevens has recently requested an investigation into an incident posted on the Facebook group "Deerfield Beach Politics".
Subject:
Re: Ken Wayne's Possible Violation of Florida Wiretapping Law
From:
"Schnakenberg, Robert" (Add as Preferred Sender)
Date: Sat, Jul 15, 2017 7:35 am
To: Chaz Stevens
Cc: bill ganz , Miller Commissioner Joe , Manager Burgess Hanson City , Maurodis Andrew , "tdrosky@bellsouth.net" , gloria battle , Anne Geggis , "news@deerfield-news.com" , "kenwayne@kw.com"
We have received your complaint. It will be assigned to a detective for investigation. Thank you for bringing it forward.
Sent from my Verizon, Samsung Galaxy smartphone