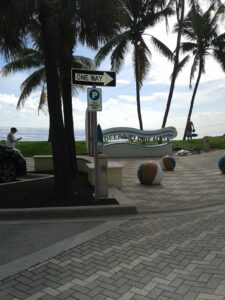 Deerfield-News.com-Deerfield Beach,Fl-From the Turnpike  to I 95 to Hillsboro and Tenth Streets to A1A  South Florida roads and condos are filled with their cars and tags.
Our friends from  The Great White North Canada are back in South Florida.Deerfield Beach like much of South Florida has their Canadian neighbors "The Snowbirds" are  back to visit Deerfield Beach offers many Hotels that cater specifically to Canadian tourists as well,you know the ones along the beach..
An estimated 2500 canadian owners of condos live in Century Village Deerfield Beaches largest condominium complex.
You see the tags Ontario, Quebec and the increased seasonal traffic both on the roads and in Deerfield Beach businesses.
Deerfield-News.com says Welcome back!