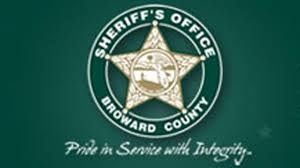 Deerfield -News.com-Deerfield Beach,Fl-7-YEAR-OLD BOY DROWNED AT POOL PARTY
BSO Case Number: 10-1504-001755
PIO Number: 15-4-16
Date: 4/11/15
Time: 6:22 p.m.
Place of Occurrence: 601 N.W. 2 Terr., Deerfield Beach Victim (s): Maliq Singletary, 7, 2/24/08, 408 S.W. 2 St., Apt. 63, Deerfield Beach (DECEASED) Suspect (s): N/A
Jurisdiction: Deerfield Beach
Description of Incident:
A pool party ended tragically Saturday afternoon in Deerfield Beach when a 7-year-old partygoer was found beneath the surface of the water.
The boy, Maliq Singletary, 7, was with his aunt visiting a friend from church who had invited the kids over for a pool party and cookout. When the party finished, around 6 p.m., all the kids were told to get out of the pool to begin cleaning up. Maliq and his female cousin exited the pool, but then ran back and jumped in together. She came up to the surface, but he didn't. The homeowner was alerted about what happened. She rushed outside, jumped in the water and pulled him out. Maliq's aunt and other adults performed CPR while 911 was called.
Broward Sheriff Fire Rescue arrived on scene and took over the resuscitation efforts. Maliq was airlifted to Broward Health Medical Center where he was later pronounced dead.
BSO homicide detectives are investigating.
INVESTIGATORS: Det. Foster, Homicide CID; Deerfield Beach; BSFR
THIS REPORT BY: Keyla Concepción/PIO 4/12/15 1040
All info provided by Broward Sheriffs Office