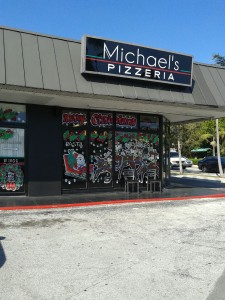 Deerfield-News-Deerfield Beach Fl,-This is the last Food Inspectors Report for 2014,new reports should be out end of January and we will continue with reporting on the dirty restaurants inspectors find.We start today with three newcomers to Deerfield.
The Clubhouse Diner as we wrote about in our breakfast spots piece originally called Irv and Joes and opened in 1976 inside century Village behind their clubhouse.
No High Prioity Violations  No Intermediate Violation  1- Basic Violation
No mop or sink curbed cleaning facility provided.Violation corrected before opening to the public.
Mamas Pizza on West Hillsboro near tag agency- 0-High Priority Violations  2-Intermediate Violations  2-Basic Violations
Basic violation#1-Equipment or utensils not constrcucted in durable manner.Need sneeze guard in service area.
Basic Violation#2-No Heimlich/Choking maneuver sign posted
Intermediate Violation#1-No chlorine chemical test kit provided when using chlorine sanitizer at three compartment sink.
Intermediate Violation#2-No proof of required state approved employee training at time of inspection.
AllStar Pizza-1 High Priority Violation 0-Intermediate Violations 5-Basic violations
Basic Violation-#1-Equipment or utensils not properly air dried-wet nesting metal inserts.
Basic Violation-#2-Interior of microwave soiled with encrusted food debris.
Basic Violation#3-Old labels stuck on food containers after cleaning
Basic Violation#4-Walkin cooler/freezer shelves rust that has pitted surface.
Basic Violation#5-Stored food not covered in chest freezer Egg Plant corrected on site.
Michaels Pizzeria  – 3-Basic Violations -3High Priority Violations
Basic – Bowl or other container with no handle used to dispense food. At salt container.

Basic – Employee with no hair restraint while engaging in food preparation.

Basic – Wall not smooth, nonabsorbent and easily cleanable in food preparation, food storage, warewashing areas or bathroom. 3/4 wall in dry storage room not smooth and easy cleanable.

High Priority – First aid supplies improperly stored. Burn relief store over mushrooms in walkin cooler.

High Priority – Potentially hazardous (time/temperature control for safety) food identified in the written procedure as a food held using time as a public health control has no time marking. Pizza in front counter area. Time mark pizza. **Corrected On-Site**

High Priority – Raw animal food stored over ready-to-eat food. Raw chicken over rolls at Maxx Cold freezer in rear prep area. Raw chicken over cooked wings at walkin cooler.