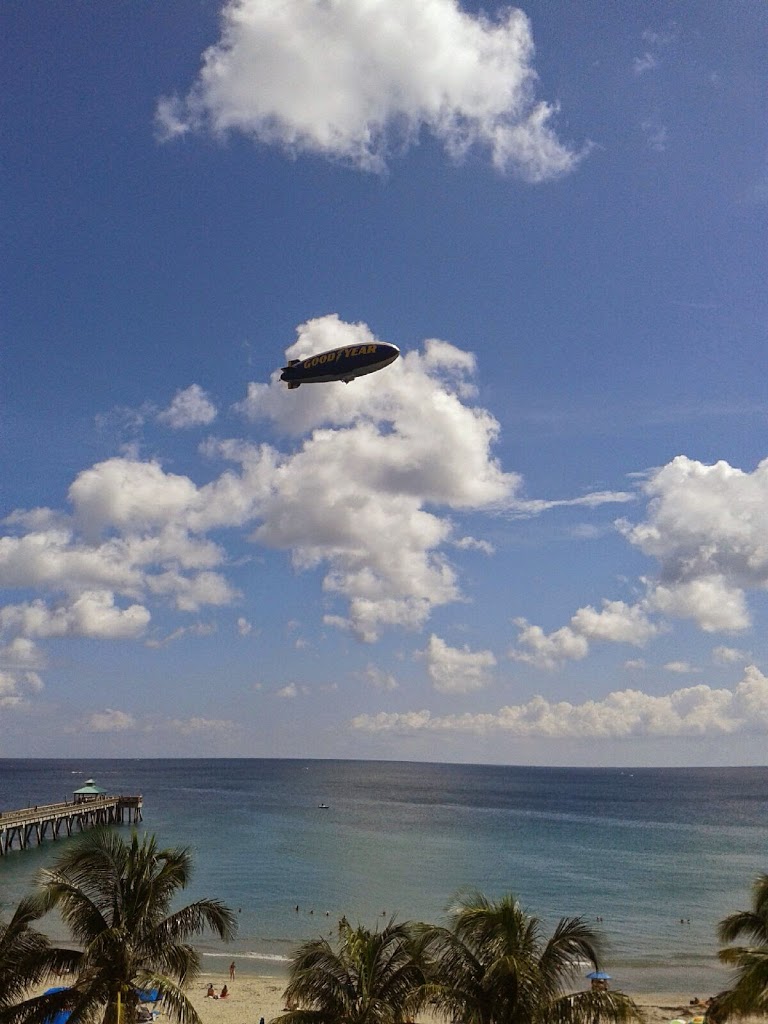 Deerfield-news.com Deerfield Beach Fl- On a beautiful Deerfield Beach Sunny morning
 the Goodyear Blimp is overhead something most South Floridians do not even give a second thought
Goodyear has transformed its Blimp fleet, is aquiring new state of the art blimps for their fleet.
The new one hopefully will be based at Pompano Beaches Goodyear Airships Operation center ,just south of Deerfield Beaches ever expanding city line.Goodyear execs  according to tire industry experts believe the new " NT Blimp" which is supposed to be state of the art will be sent to Pompano,Goodyear says it will decide in early 2015
Goodyears Airship Operations are located1500 NE 5th Ave, Pompano Beach, FL 33060
.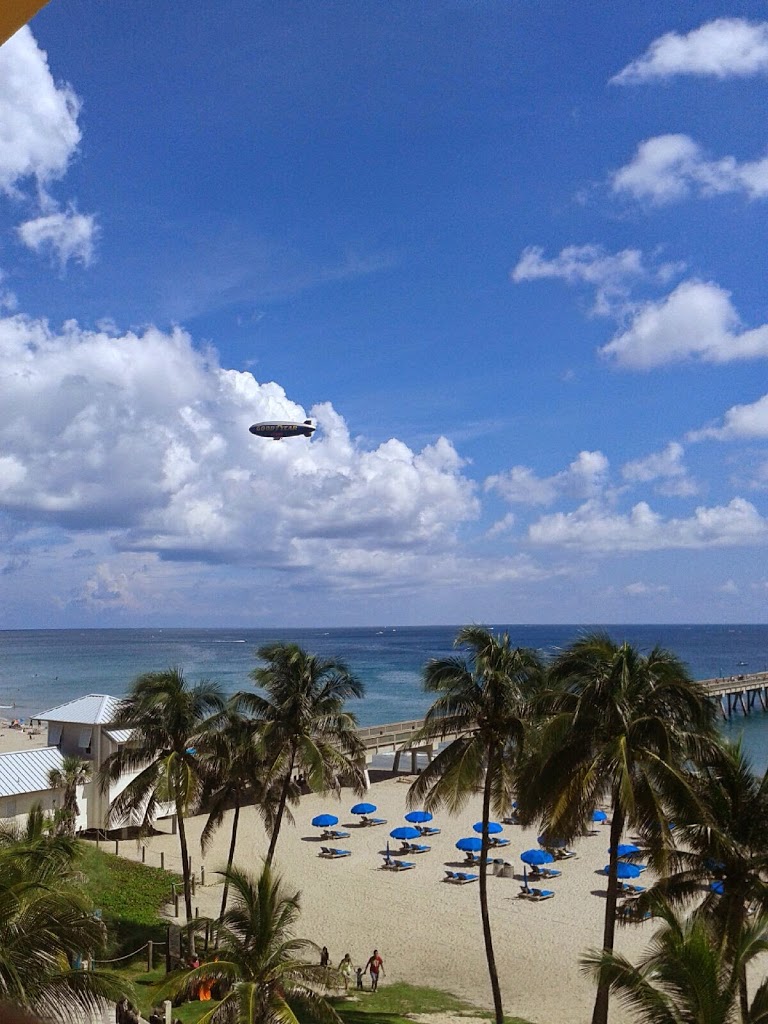 Photos of Goodyears blimp flying over Deerfield Beaches International Fishing Pier heading north toward Boca Raton.